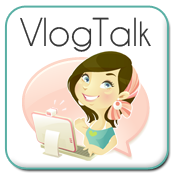 Our VlogTalk Prompts for this week ARE…..
1.) A Song that describes parenting for you.
2.) Your child does what that drives you nuts? (Mama Wants This)
3.) A best memory (Ms P Drama)
Quick reminder on the guidelines:
You must have a vlog related to one of these 3 prompts to link up.
Link up directly to your vlog post.
Time limit is 4 minutes or less.
The link will be open Monday July 11th around 9pm CST and will be open for one week.
The next #vlogtalk Twitter chat is Tuesday July 12th from 8 to 9pm CST.
Also, be sure to follow VlogTalkMeme on Twitter and like us on Facebook.
HAPPY VLOGGING!!!

To get the prompts straight to your inbox fill out this form!
Past Posts You Are Guaranteed to Love: