I can't believe that today is December 31, 2010!
All things considered, my year has been pretty wonderful.
I am blissfully happy with my chosen profession of motherhood. I have made some tough decisions in that department like deciding to take off another year of school or to get rid of my car. It's all because I firmly believe that I am the only person good enough to take care of my kid.
This year I have learned to not focus on the material things I don't have, but to focus on the special moments of motherhood, my amazing relationship with my husband, and even to focus on how much I love my dog.
I have learned (and this is a daily lesson) to remember that my life is good, it's simple, and even the most complicated day for me is in all reality a very easy day, even if it involves flashing a dressing room full of people.
A few days ago, I read on someone's blog where she had reposted what she had written last year about where she hoped she would be by the end of this year (did you follow that complicated sentence?) The rest of the post was spent reflecting on whether or not those things had happened. So, I'd like to do the same here, so I can review it next year:
A year from now I hope that I am worrying about money less and enjoying what I already have more.
I hope to continue enjoying my family.
I hope I'm still blogging!
I hope that Todd & I will make it a priority to spend a weekend away together just the two of us. It's totally worth spending the money! And dropping Lboy off at my parents for a weekend won't kill him or me either.
I hope that I will make an effort to go out more with girlfriends, to have alone time, & to run. Those 3 things remind me what it's like to be "Kate." It helps me to better take care of my family if I'm taking care of myself.
I hope that I will remember that God is in control and that I have to allow him to make things happen in his own time, because time spent waiting on God is time never wasted. As much as I try to tell him what to do, it doesn't mean it's going to happen, and it just makes me miserable in the process.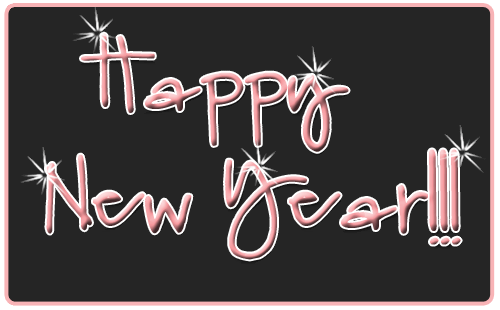 Past Posts You Are Guaranteed to Love: