A prompt from the past!
2.) Where do you spend most of your time and why?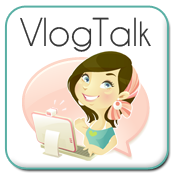 For more information on VlogTalk or to have the prompts directly emailed to you go here.
The weekly #VlogTalk Twitter chat will be Tuesday July 19 from 8pm to 9pm CST. See you then!
Happy Vlogging!
Past Posts You Are Guaranteed to Love: