THANK YOU TO KRISTEN @ LADYBUG BLESSINGS for this award!
THANK YOU TO MAMA INSOMNIA FOR THIS AWARD!
I'm supposed to give 14 random things about myself (7 for each award):
1. Wife Swap cracks me up. I seriously have no idea where this show finds all these "interesting" people with such "diverse" backgrounds. By interesting & diverse, I mean weird & weird. Some of these people are sooo extreme in their opinions!
2. Lboy has gotten so big! The scariest moment I had the other day was when I was doing the dishes & he figured out how to open the back door. I couldn't find him, but when I did, he was on top of the slide.
3. Whoopi Goldberg drives me insane. INSANE.
4. I'm reading Pride & Prejudice. I love Jane Austen. Is that stereotypical girl reading? I don't care. It's a great book! When I finish I'm going to start reading Sense & Sensibility.
5. I have never watched Glee. Don't really plan to either. Please don't throw rocks at me.
6. I love Lboy's naptime! 🙂
7. Tony Curtis was one of my all time favorite actors. I'm sad to hear that he has passed away. If you haven't seen the old movie, "Operation Petticoat" with Cary Grant & Tony Curtis then get on netflix. Order it now. 🙂
8. I'm really nervous for all the Chilean Miners who are trapped in the mine! I'm so happy they are getting ready to get them out, but I'm still scared for them. I won't be happy about anything until I see them safely up that scary tube. My prayers are with them and their families!
9. I have a friend who has been on my mind every.single.day since the month of July. I can't blog about her situation & I haven't talked to her in a while, but I have been praying for her constantly.
10. I wrote this post while watching football with my father-in-law, Todd, & Lboy. I'm rooting for Alabama to kill South Carolina–I swear if AL loses I'm going to flip!
11. Lboy can not understand why I don't think he should be drinking coke. Sorry kid, you're already too amped up, I don't need caffeine amping you up anymore.
12. I heart Papa John's Pizza. But I only eat cheese pizza. I hate pepperoni. But I will eat Pepperoni Lean Pockets. Weird right?
13. I'm ready to get my computer fixed.
14. Lboy got into my make up bag and thought that my eyeliner pencil was a great coloring pencil. Yeah, it's ruined. Crazy kid!
So….now to hand off:
MVP's of Mesa Town
My Life as Described by Twins, Trials & Triumphs
Gringation's Cancun
SECOND AWARD:
Confessions of a Shoeaholic
Big Teeth & Clouds
Gluten Free Mommy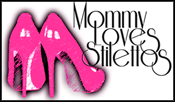 Past Posts You Are Guaranteed to Love: