Two giveaways are worth two posts on Tuesday! Two for Tuesday it is!!!
April Showers is dedicating the entire month of April to giveaways! And she makes awesome designs! You must, must, must check it out. Or you could not check it out & give me more of a chance to win! But if you do check it out, you can get automatic bids into her giveaways by writing a post with a link back to her site. It's easy (but do this one particular entry before March 31 at 11:59 MT.)
Glitter & Bliss is giving away a pendant like the one I showed in this post. All you have to do is comment on their site about what you would want the necklace to say (I want my to say, "Love of my life"–it's what I call Logan & Todd.) It's a beautiful necklace! This is another item I will be buying with or without winning.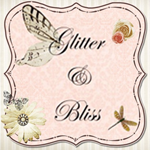 So far these are the only two giveaways that are currently still taking entries right now! Hope you enjoy!
Past Posts You Are Guaranteed to Love: