I need to be your best friend.
I know, I don't even have half of a quarter of your $80 million net wealth and our friendship would mostly rely on your either A) Sitting at my house that is probably the size of a small bathroom at your California mansion or B) Me freeloading off you for fun lunches, dinners, nights out, & fun family vacays.
But I swear I have a lot to offer! I can recite to you every.single.line you ever said in all 10 seasons of Friends. I could most definitely kick your little booty at the Friends trivia game (no one has beat me yet!) I can tell you fun little facts that you don't even remember about Rachel, like she wore Chanel 5, her middle name is Karen, & she has 2 sisters, her dad is a doctor, & rumor has it that she has a teeny weeny.
I can even forgive the fact that you smoke. I would still be your friend & I pretty much refuse to even shake hands with people who are smokers for fear that by merely touching them I will contract cancer cells that will fly straight to my lungs & kill me dead.on.the.spot.
Go ahead and invite Courtney over too! But I will warn you whatever friendship you have with her will be long gone once you realize just how wonderful I am! We are destined to be friends, it's true, the voices in my head told me so.
Oh please Jennifer Aniston, pleeeaaase Jennifer Anniston. I swear if we are best friends I will not call you by your first and last name as so many psychotic fantabulous fans do. I will act completely normal, I PROMISE!
Just think about it!
Your crazy, insane, should be institutionalized BFF,
Kate
And no, I don't have this picture framed, on my bedside table.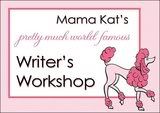 Past Posts You Are Guaranteed to Love: