Fifth grade sucked. The kids were mean, the teachers were mean, my mom was sick, our house was under construction-it basically blew.
School was the roughest I think. Fifth grade was one of the worst years. It was terrible.It was one (of the many) years where kids just didn't know how to be friggin' nice to each other and they made peoples' lives hell.
Anywho…I was in a Catholic school and we had to wear those cute little plaid jumpers with a collared shirt underneath them. And every year there were 2 days for picture day. One day was a uniform picture day & the other was a casual clothes picture day. Wearing casual clothes was a HUGE deal-a novelty to us kiddos who had to wear navy & yellow every day. And only the LOSERS came to school in their uniform on that day-the BIG LOSERS!
One morning I got ready like I normally did, went through my normal getting ready for school routine & I came to the breakfast table in my jumper. My mom told me it was casual picture day and I needed to change. I assured her it was not. She assured me that it was. The stubborn child that I was told her she was mistaken.
We loaded up (all 5 of us kiddos) so my mom could take the older 3 of us to school and we pulled up to the school drive and there they all were, two hundred and sixty-five kids, ALL dressed in casual clothes, all of them but me. I literally started to physically ache and the realization hit that there was nothing that could be done. I was choking back tears. My mom to this day says that the thought of the look on my face still hurts her insides.
I got to my classroom. Sat down as the DORK in her uniform. The teacher (who hated me by the way) called for all the kids who were in their casual clothes to go to the gym to have their pictures made. She sneered at me in the snotty way that she always sneered at me, turned her nose up, & walked out of the room. I still can't stand the thought of that you know what.
I sat in the classroom, all alone, and I swore to myself, "I will ALWAYS listen to my mother & father when they tell me something. I will ALWAYS listen to them." I know this doesn't seem like a big deal now. But boy oh boy, it felt huge then. You know, the way things feel huge to your little kid mind & they stick with you forever?
Now, have I listened to them every.single.time something came up since then? No. There were plenty of times when I should have kept my mouth shut & I didn't. But I have, thousands of times, applied the "listen to mama & daddy, you don't want to be caught in your uniform" rule quite often. And the times that I haven't, I usually regretted it, BIG TIME!
Me in 5th Grade
The Ugly Duckling all grown up with my sis Whitley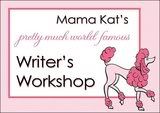 Past Posts You Are Guaranteed to Love: